Hello everyone! I know I never post pretty much cause I don't have much to say but: I recently made a comm dedicated to customizations of cars, bikes, trucks, etc. The comm is based around Killer Kreations who specialize in custom paint and graphics.

I'm looking for members and Attn: Mods I'm also looking for affiliate comms. If promotion is not allowed please feel free to delete.. other wise please have a look!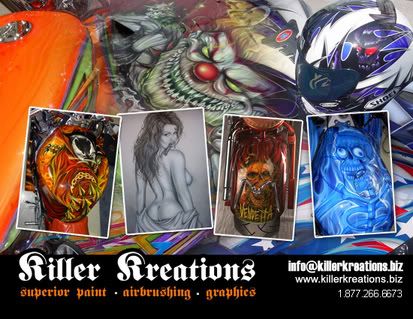 Do you have a Killer Ride? Find out now at Killer Kreations



auto accepting, we accept everyone really! we don't vote on people we vote on rides.. so come and join us!